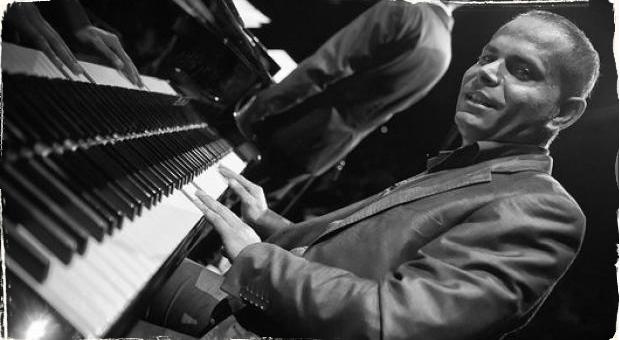 ONDREJ KRAJNAK QUARTET
The Ondrej Krajnak Quartet is a brand new formation which addes the viennese Guitarist Franz Fakitsch
(Ondrej Krajnaks Vita below)
The vision of this band is to combine the old with the new, to come from the tradition but to face the "here" and "now" as well as to collect all the different characteristic's of it's members and bring them together as one. N
o matter if loud or quiet,intense or soft,fast or slow,this band's main force is to make great jazz music which stands for itself.

On the guitar is Franz Fakitsch, a highly reputated musician who is one of a kind of Europe's Young Jazz Scene who aproved his talent many times while sharing the stage with Jazz Great's such as Benito Gonzalez, Vincent Herring, Jure Pukl, Mario Gonzi, Klemens Marktl, Joris Dudli, Andy Middleton and many more. He also compose his own music as well as which will be also performed by the band.

The double bass plays, from Slovakia, Stefan "Pista" Bartus, who is a well recognized musician and a virtuos player of his instrument. 
Known for his work with the great Benny Golson, as well as Peter Erskine, Antonio Farao, Benito Gonzalez, Klemens Marktl and more.


On the drums is Viennese drummer Alexino Cech who is one of the hardest swingin' drummers of the young Jazz Generation from Europe. 
He performs together with Sax Great Roman Schwaller, Mel Lewis, Dizzy Gillespie, Ida Kelarova, The Jazz Crime Trio, Peter Bernstein, Aaron Goldberg, Reuben Rogers, Jure Pukl, Andy Middleton, Peter Massink, Rosario Giuliani, Fabio Zeppetella and more
---
Ondrej Krajnak, considered to be the top pianist on Slovak music scene and one of the most demanded jazz musicians in Europe, virtuoso pianist, composer and arranger.
He was born on March 1, 1978 in Levice, Slovakia. Coming from a musical family, Ondrej's first experiences with the piano date to a very early age. At the age of six, he was already playing classical music and participating in various competitions for young talents.
When he was ten years old, he heard jazz for the first time. He became so fascinated by this music that in the same year he participated in the young jazz artist competition- Jazz Fest Zilina, where he was awarded The Discovery of the year.
In 1992 Ondrej began to study at the Erkel Ferenc jazz academy in Budapest (HUN) under the supervision of professor Robert Ratonyi. During this period he participated in various musical competitions in Europe, such as the jazz contest in Poland, where he won a special award, or Jazz piano contest in Hungary, where he was awarded best artist in the category "solo piano". After successful graduation he obtained a scholarship at the Berklee College Music in Boston, but he rejected that and started his active carrier.
Shortly he established himself at European jazz scene and became one of the most respected musicians. His exceptional musicality transcends through various genres, styles and formations. He has recorded over 40 albums and performed at numerous concerts all over the world.
In the area of jazz music Ondrej began his long term cooperation with phenomenal saxophone player Radovan Tariska. They played together in various formations, whether it was bebob oriented "Hot House" project with Juraj Bartos, big band lead by Matus Jakabcic, or Radovan Tariska Sextet. Together, in a rather uncommon formation of only duo piano- saxophone, they recorded outstanding album "Elements", which was nominated for jazz album of the year and received enthusiastic reviews from home, as well as abroad.
Similarly accepted was collaboration with another great saxophone player Ondrej Stveracek, whether it was his studio debut as Stveracek Quartet "What´s outside" or live recording "Jazz at Prague Castle". Other recordings, such as "Slovak Jazz Trio" with legendary drummer Dodo Sosoka or live recording with Feco family, were well received as well. He introduced his more experimental side of jazz in collaboration with Oskar Rozsa, in his Quartet, or in fusion oriented recording "Partnership Unlimited".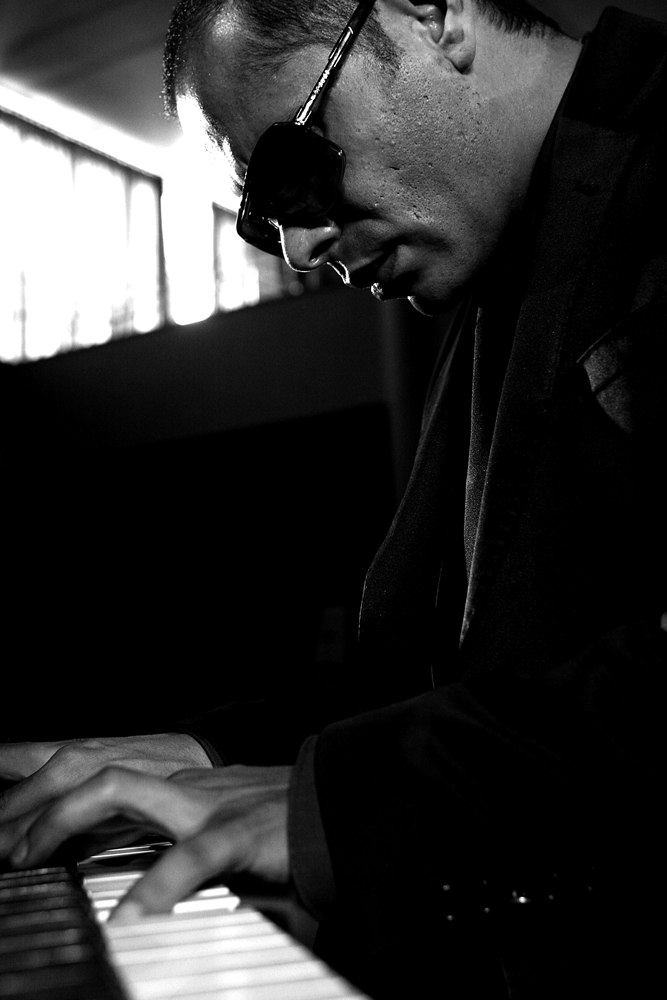 The category of ethno/world music represents mostly cooperation with elite singer Ida Kellarova. With her band, Ondrej recorded studio albums "Aven Bachtale", "Sumen Savore", where he participated also as an arranger, as well as live recordings "Ethno Fest" or "Ida Kelarova and Iva Bittova sings Jazz". Other remarkable albums that belong into this category were recorded with virtuoso dulcimer player and singer Zuzana Lapcikova. "Marija Panna Precista", "Orbis Pictus" and "Rozchody, Navraty" are approached from a different perspective, but all comprise an undoubtful musical quality.
Combination of Ondrej Krajňák´s piano and a female voice were always intriguing to one's ear. Albums named "When I Fall in Love" recorded with Oľga Škrancová or "Reflections of My Soul" produced with Hanka Gregušová, are both a good example of this. With the latter, Ondrej also recorded a recent album of Slovak traditional songs called "Essence", where his impact is hugely felt not only as a piano player, but also as an arranger of all compositions.
In relation to recent albums, Ondrej recorded two modern jazz albums with Oto Hejnic Trio, the first one called "One" and the following "Standards (One)". Both albums were nominated in various categories and were very well accepted among the critics as well as among public. A unique category represents project "Three Pianos", where two other pianists participate alongside Ondrej – Ľubomír Sramek and Klaudius Kovac.
In addition to above mentioned activities, Ondrej Krajňák has performed with a number of domestic and foreign artists (Tour in Russia with Nikolaj Nikitin, Ukraine Tour with Lee Davis, Tour with Melvin Kennedy in Western Europe and many others). He has received various awards, such as Andel 2011 music award or Ladislav Mertonik award in 2007. Most of the albums that he took part in were nominated for awards in various categories. He also recorded several pieces of music for the TV and Radio.
A separate chapter in his carrier was a recent release of the first solo piano album "Forevernest". The concepts of this album are compositions written by pianist Ernest Olah (1942-2002), that are approached by Krajnak with great respect for the original tunes on one side, but with outstandingly free scope and extraordinary invention. Although the record was labeled by critics as ethnojazz, the boundaries between music styles and genres on this album disappear. What remains is pure music, deep and original. As Jan Hocek, a JazzPort journalist, wrote in his review of "Forevernest": "And I do not remember (since the time I heard legendary Keith Jarret´s Koln concert for the first time) being so overwhelmed by solo piano work… , …how wonderful place for living can this world be when such a miraculous music emerges." (Jan Hocek, JazzPort)