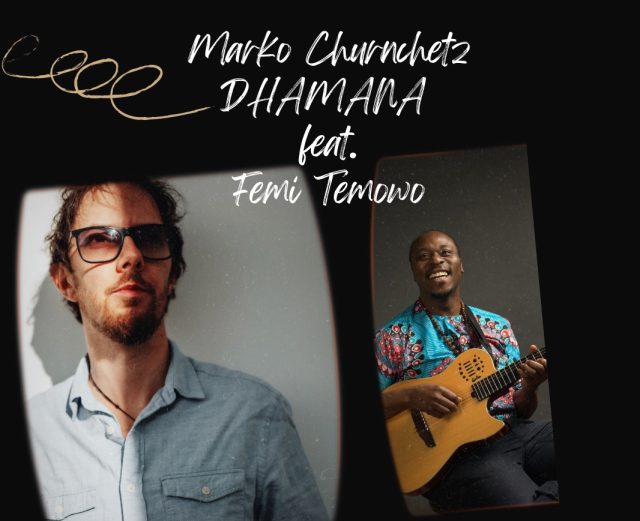 MARKO CHURNCHETZ "DHAMANA" feat. Femi Temowo | Villa For Forest
This collective of internationally renowned musicians, led by the Slovenian pianist and in this case also an electric bassist Marko Churnchetz was formed in 2018. They captivated the big audience with their premiere concert on Festival Lent that same year. 
A special guest will be featured this time – amazing guitarist and vocalist Femi Temowo, who is based in London, UK.
He is our club's old acquaintance and also known as a former Amy Winehouse guitarist. Him and Churnchetz have been working together for years in different musical projects.
This unique ensemble will take you on a spontaneus sonic journey through the worlds of jazz, R'n'B and afro-beat.
_______________________________________________________________________
MARKO CHURNCHETZ (ČRNČEC) BIOGRAPHY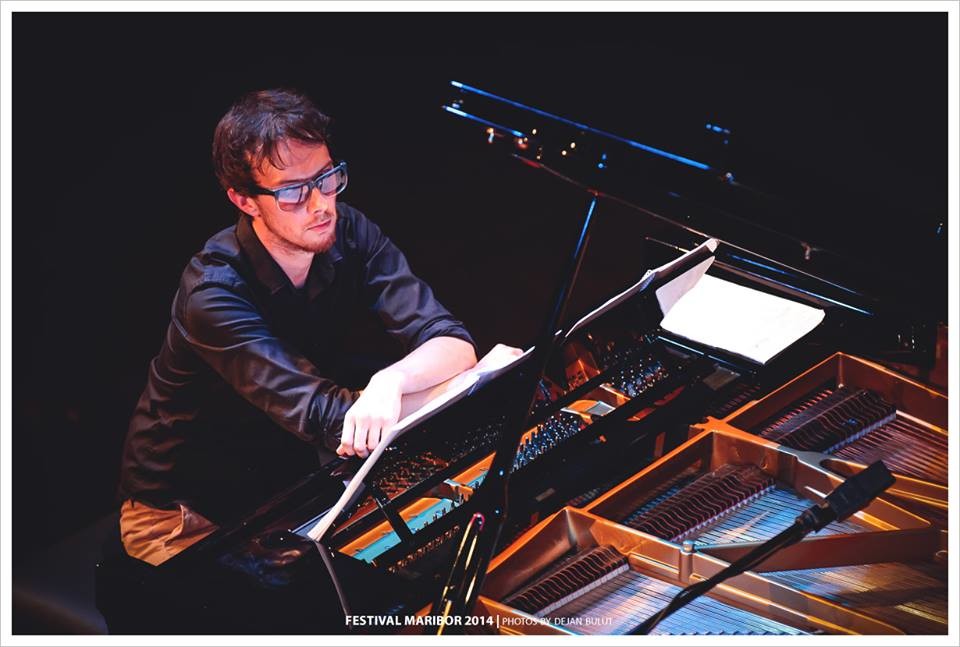 Foto © Dejan Bulut
Marko Churnchetz is one of Slovenia's most heralded contemporary musicians and renowned exports, based in New York City. On the international scene he is known as a formidable young multi-instrumentalist, composer, arranger and producer who easily works across genres and in particular jazz, classical and popular music.
Churnchetz was born May 15, 1986 in Maribor, Slovenia and by the age of age six his musical path began by studying classical music on accordion and then piano at the age of ten. A prodigious talent, by his teens he was a multiple award-winner in both national and international competitions, and he earned a classical piano degree at the Conservatory of Music and Ballet Maribor, Slovenia in 2005 as well as jazz piano degree at the University of Music and Dramatic Arts in Graz, Austria in 2009 where he graduated with honors.
He has released four albums as a leader: Signature and Moral Interchange (both released in 2010 on B.A.S.E.). His third high critically acclaimed album Devotion, featuring Mark Shim (saxophone), Chris Tordini (doublebass) and Justin Brown (drums), released on Whirlwind Recordings, the prolific London-based imprint was selected among 20 best jazz releases of 2014 by the famous jazz publication "All About Jazz".
Churnchetz's forth album as a leader RUTHENIA (Fresh Sound, New Talent, 2017), featuring an outstanding jazz quartet with Mike Moreno on guitar, Chris Jennings on doublebass,Rudy Royston on drums and 11-piece chamber orchestra is a clear example of how many contemporary musicians are no longer concerned with genre boundaries. This album is a hommage to the greatest Russian Composers of the 20th Century:
Dmitry Shostakovich, Sergei Rachmaninoff, Sergei Prokofiev, Alexandr Scriabin and Igor Stravinsky.
Churnchetz has performed or recorded with the many following notable musicians: Seamus Blake, Rez Abbasi, Bob Mintzer, Joe Locke, Alex Sipiagin, John Ellis, Don Menza, Michael Phillip Mossman, Ron McClure, Luis Bonilla, Gary Chaffee, Mark Shim, Justin Brown, Marco Minnemann, Marcus Gilmore, Suresh Talwalkar, Chris Tordini, Chris Jennings, Damion Reid, Kenny Grohowski, Gwen Hughes, Stefan Milenkovich, Sharat Shrivastava, Gyan Syngh, Karlheinz Miklin and many others.
He has played on major festivals and clubs around the world, like: Brosella Jazz Festival, Havana Jazz Festival, Blue Note Jazz Club NYC, Jazz Standard NYC, Unterfahrt Jazz Club Munich, Porgy and Bess Vienna, Vienna Konzerthaus, Jazz Festival Sarajevo, Jazz Festival Belgrade, Jazz Festival Ljubljana, Tangente Jazz Club Liechenstein, Salsa Festival Barcelona, Ohrid Music Festival, Nishville Jazz Festival, Rovinj Salsa Festival, Dubrovnik Music Festival, Stockholm A-Capella Festival, Sava Centar Belgrade, Gramercy Theater NYC, Gregorys Jazz Club Rome, Sunside Sunset Paris, and many others…