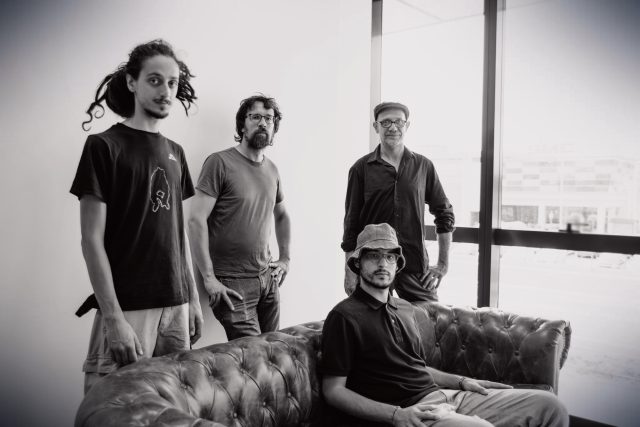 KORA Project by Giacomo Zanus – Villa For Forest
The main project of the Italian guitarist and composer Giacomo Zanus brings together a group of four creative musicians, all based in the North-East of Italy and active in the jazz and experimental jazz scene.
KORA is a project born with the necessity to merge composition with (free) improvisation by working with different structures and languages.
The result is a honest and uncompromised approach to music itself without any kind of limits and pre-established boundaries.
The comminling of electronic and acoustic instruments represents the common thread of the musical flow, capable to take the listener through a large array of sound evocations and musical textures, from contemporary classical music to modern jazz, avant-garde and folk.
Dreamy "cinematographic" melodies, songs, chamber composotions, sketches of sacred music alternate with sudden and radical improvisations, combining melody with abstraction, "rational" instinct with unpredictable.
Foto Credits: Michele Scarpulla